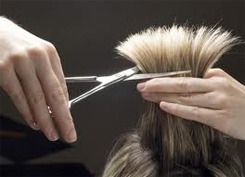 Model night is a fantastic way for our trainees to learn the world of hairdressing.
Cut and blow dries are now £5.00 - Wet cut £5.00 - Blow dries Free

All colour services are HALF PRICE. 
We hope that you can help with training the girls through their course, and then join them when they are fully qualified and become a stylist at Beachcombers.

Model nights are fully supervised and are on Mondays from 5pm to late