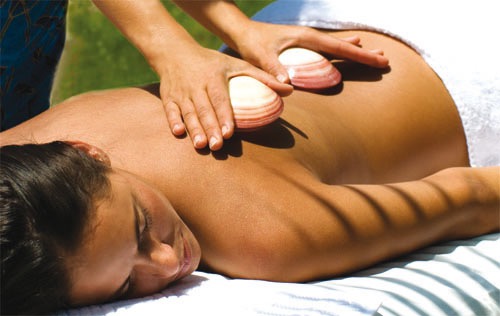 Lava Shells are the worlds first self heating massage tool. A patented, natural, biodegradable heat technology is incorparated into the lava shell which then emits heat for over an hour allowing therapists to provide a continuous seamless body massage.
Great for muscle aches

Terrific for tension

The ultimate calming experience

Deep therapeutic relief
Our therapist will tailor the massage to suit your individual needs. Don't just take our word for it, celebrities across the world are loving this fantastic new treatment. Click here to see what they have to say about Lava shells massage.
Full body massage 1 hour £60
Back and backs of legs massage 45 minutes £45
Back, neck and shoulder massage 30 minutes £30