At Beachcombers we understand that men are conscious of the way they look and that men are looking for salons that cater specifically for their needs. At Beauty on the beach our fully trained therapist can offer a full range of treatments for men which are specifically tailored the needs of a man's skin. As professional beauty therapists we will get to know you and your skins needs before we recommend any treatment to you – so you know you are in safe hands. This is particularly important if you have any sensitivity to treatments or products. So whether you want to feel pampered and relaxed or invigorated & alive, we have a treatment that will help you recover from the stresses of daily life. From waxing, eyebrow grooming, manicures, pedicures and back massages.
Do you play sports?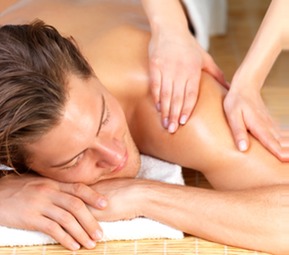 If you work out or play sports you may be nursing a sports injury or perhaps 
just feel tight after a session, try one of our intensive muscle release massages – you'll feel more relaxed and more mobile afterwards. Massage disperses toxins & lactic acid in the muscles, relieves tension in the muscles (this is good before and after exercise) and leaves your skin looking and feeling great especially around the face & neck.
To maintain the full benefits of your therapy, our therapists can recommend a suitable product to take home with you afterwards.
Salon waxing techniques
Hair removal is the most popular men's treatment partly because of availability and because some men find excessive body hair a little embarrassing. You don't have to worry about any of these at Beachcombers and best of all, waxing isn't as painful as some men think!
Hair prepared prior to waxing (so it's not too long) and afterwards soothing cooling lotion is applied to finish the waxing.
Waxing vs shaving
Waxing removes hairs at the root, which leaves your skin feeling smoother. When the hair does grows back after waxing it is often much softer and thinner so a second waxing is even more effective.
Benefits of waxing: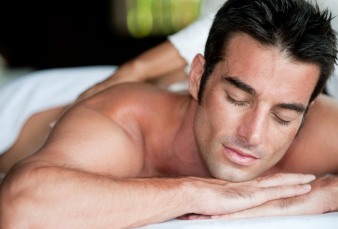 Helps skin look and feel wonderfully smooth

Slows down the re-growth of hair

Hair regrowth is much softer

Reduces or even eliminates stubble growth

Waxing lasts up to for up to 8 weeks

Smoother skin will enhance muscle definition and body sculpture






Mens waxing is available for:
Eyebrows, Full Back, Half Back, Half arm, Chest,  Full Leg as well as part arms & legs etc
Facials for Men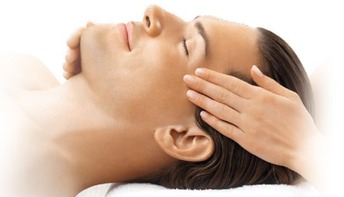 Your skin can become hardened by outdoor pursuits, shaving rash, heavy perspiration or just by living & working in urban areas. With the facials on offer at our salon, we will make sure you get the maximum benefit specifically for your skin type. Facials range from Aromatherapy massage through to painless, non surgical face lifts. Facial treatments can also address skin blemishes, sagging skin, acne scarring, blocked pores etc, let us work with you to achieve the results you desire.